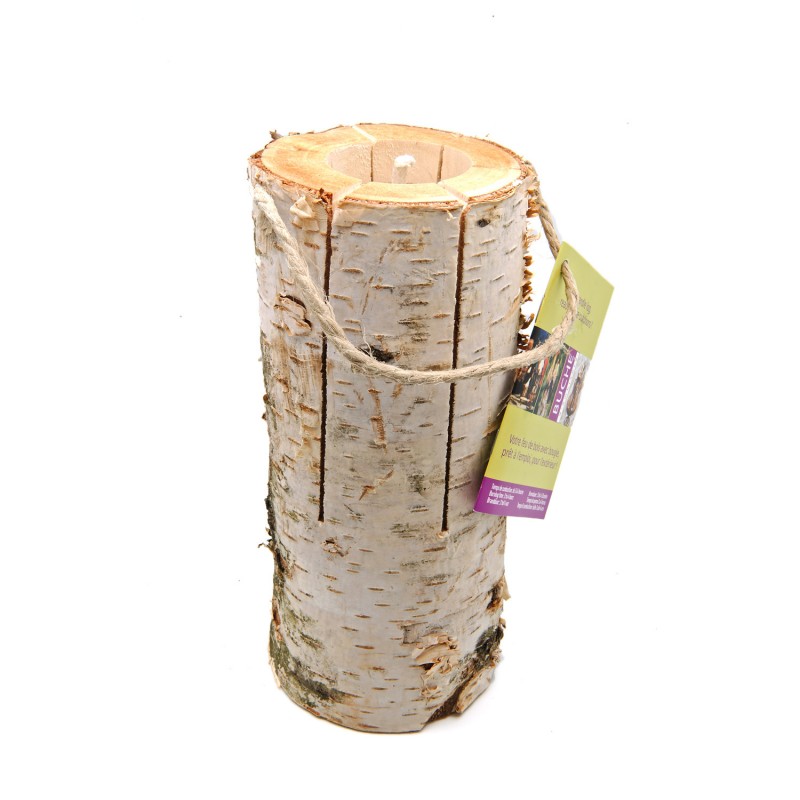  
Bûche d'Ambiance
The Bûche d'Ambiance® is made from birch wood with a candle inside. It offers warmth and light for 3 to 4 hours.
The Bûche d'Ambiance® has a patented combustion technology, this unique concept makes a fast initiation of the combustion of the log and candle, with good draught and reduced smoke emissions.
Brazier not provided.
Hauteur

24 cm

Durée de combustion

3 à 4h

Taille

Calibrée entre 9 et 13 cm
3 autres produits dans la même catégorie :